Hello, coders! I thought it would be helpful to create a resources/tools page that you can reference for any of your coding needs.
The following list contains courses, tutorials, guides and books that I have personally worked through or use as a reference frequently.

GENERAL LEARNING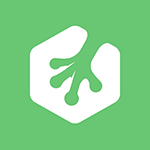 Team Treehouse: Carries videos of everything from HTML to Ruby on Rails and PHP. So far, I have used Treehouse to learn JavaScript primarily. I like Treehouse because they have periodic quizzes as well as code challenges throughout the lessons. These quizzes and assignments help keep you on your toes!
Price: $25/month – $49/month (free 1 week trial)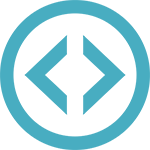 Code School: In my opinion, Code School is a lot like Treehouse…except they only offer one price tier. Treehouse has more courses, but Code School has more interactive challenges. (I know some people like more than multiple-choice quizzes.) Code School also offers some completely free courses, which is nice.
Price: $29/month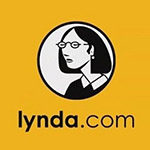 Lynda.com: Lynda is great for people who want to learn about a variety of topics. It has thousands of courses that range from Photoshop to negotiating skills to typography…and of course, web development.
Price: $24.99/month – $34.99/month (seven-day free trial)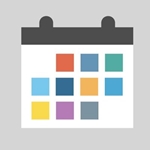 One Month: One Month keeps adding new courses, which cover topics like Ruby on Rails, iOS, content marketing, and more. Each class is designed to be completed in one month, hence their name. They now have a subscription model where you can get access to one course per month for $49, or as many as you'd like for $99/month.
Price: $29/month – $299/month (sign up for One Month here)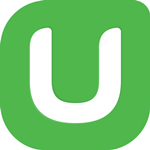 Udemy: Udemy is an online learning platform where anyone can create and upload courses. There are over 35,000 courses on the platform from cooking to coding. Some of their popular coding classes include Learn and Understand AngularJS, The Complete Web Developer Course – Build 14 Websites, and others. They have programming courses on almost any language and framework imaginable. However, you can check out 15 of the best web development ones here.
Price: varies based on course (typically free – $300)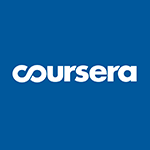 Coursera: Offers a multitude of online courses taught by actual college professors, all for free. So far I have only taken one course through the platform, Programming for Everybody, which I really enjoyed. I assume different online classes have different formats, but Programming for Everybody combined video lecture, coding assignments and quizzes.
Price: varies depending on course; there are also "specializations", which are like bundled courses
Code College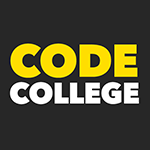 : Code College is Brad Hussey's learn to code site where there are both free courses and paid options. Brad has courses on JavaScript, Bootstrap, HTML and CSS, and more. He even has a course on how to get your site online with a web host—perfect for newbies.
Price: varies depending on course (get 25% off a monthly subscription using this URL)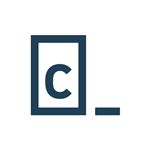 Codecademy: Codecademy is entirely free, and it's where many people get their start. (It's actually the first place I started learning, back while I was living in Thailand.) Instead of having video lectures, they offer interactive learning; you type the lessons into your desktop, and it shows you the results almost instantly. They recently have added a Pro account in addition to their existing free material.
Price: Free or $16.67/month for their pro account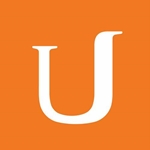 Udacity: With more of an academic bent, Udacity has courses that don't just relate to web development, but also cover data science, business, and more. Also, they offer "nanodegrees," a type of credential program that helps you learn career-targeted skills and develop a portfolio. Udacity partners with companies like Google, AT&T, Salesforce, and others to create their courses. If you'd like to learn more about Udacity, read this review of mine about one of the Udacity Intro to Programming courses.
Price: Free – $200/month per nanodegree program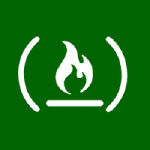 Free Code Camp: A self-paced coding class that teaches powerful skills such as JavaScript, HML5, CSS3, and more. After completing 1,200 hours you can further develop your skills by working in a small team to build solutions for nonprofits while gaining real-life experience. Free Code Camp is completely free and only requires an e-mail address to get started.
Price: Free
HTML/CSS
GA Dash: General Assembly is an in-person coding school with "schools" around the US. Recently, they also added a free online learning platform. Their projects mostly focus on HTML/CSS, with some Javascript. I enjoy Dash because of their overall learning experience: they combine slideshows with interactive learning, where you code in an online editor and view the results instantly. Find out more about Dash here, where I talk about their Tumblr theme tutorial.
CSS-Tricks: Chris Coyier, the creator of CSS-Tricks, is basically a CSS god. When I first began teaching myself HTML and CSS, his site was one of the first I came across. While his blog reel goes far back (he began years ago, in fact), his latest posts are always extremely relevant and up-to-date.
JAVASCRIPT
JavaScript Courses at Team Treehouse: Treehouse has multiple online classes teaching JavaScript, from beginner levels to advanced. In fact, they currently offer 18 different courses, and are always adding more! They also have instruction on specific libraries like Angular.js, Ember.js, and jQuery. While I've dabbled in a few of their JavaScript classes, I've only completed the JavaScript Basics course from start to finish.JavaScript Is Sexy: Curated study guides for learning certain JavaScript-related topics. Every guide gives you a learning plan, suggesting various resources around the web. This is a wonderful alternative for the person who wants a more self-directed learning experience, rather than the "press play" experience associated with a lot of the online learning platforms. (Which by no means is a bad thing…it just depends on your preference!)
PROGRAMMING FUNDAMENTALS
Foundations of Programming: Fundamentals: This online course on Lynda.com is perfect for an absolute beginner. The instructor, Simon Allardice, does a fantastic job explaining the basics and demonstrating programming concepts using Javascript. All in all, I think JavaScript is a great first language for beginners to learn, especially given the popularity of JavaScript on the back end.
Learn more about Lynda and pricing ≫
Programming for Non-Programmers: As the One Month team says, this course will teach you how to "speak geek". It goes over the basics of web development: how to hire a developer, how to read code, how to set up web project deliverables etc. Great for project managers and entrepreneurs.
COMMAND LINE
Unix for Mac OS X Users: I enjoyed this online class on Lynda.com. It's a great way to familiarize yourself with the command line. The instructor also covers things like the history of computing. It's always nice to understand the past to realize how we got to where we are today.
Command Line Crash Course: A great guide by Zed Shaw (mentioned below). Understanding the command line is crucial when it comes to learning how to program. In this crash course, Shaw goes over all the command line fundamentals over and over again to get it in your brain. By the end, you will gain some level of familiarity with working in the command line. (Find out more about the command line here.)
GIT AND GITHUB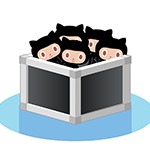 GitHub On Demand: A free class with step-by-step instructions that aims to get you started using GitHub in less than an hour. Lessons are taught through text, videos, and activities – perfect for any kind of learner. They also offer a community chat option where GitHub trainers will help those in need.
Price: Free
PYTHON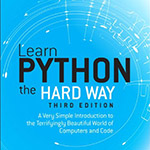 Learn Python the Hard Way: A Very Simple Introduction to the Terrifyingly Beautiful World of Computers and Code: A book by Zed A. Shaw. It may take a while to go through all 200+ pages in this book, but I guarantee you will learn twenty times more with it than by doing a few free Python exercises online. It's not easy, but it works.
Price: $22.68 new (get the book on Amazon)
RUBY ON RAILS
Launch School: Formerly Tealeaf Academy, Launch School is an intensive program that has been created for aspiring software engineers. Focusing on programming fundamentals, it is for serious beginners only; not the faint-hearted.
Price: $199/month
One Month Rails: I just finished this online course and I loved it. It's perfect for someone just starting out and looking to make simple web applications with Ruby on Rails. Read more in-depth review of the online course here.
ONE-ON-ONE CODING ASSISTANCE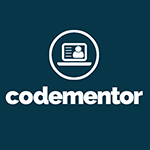 Codementor: Codementor is comparable to HackHands, but is more focused on long-term mentorship than instant help. On Codementor you can look at different mentors' profiles, similar to LinkedIn. Also on Codementor you can schedule appointments in advance. Read my review of the service here.
Price: depends on the mentor you choose. (Use my referral code 9H5Z7PV4E2 to get $10 in credit.)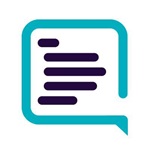 HackHands: If you're stuck on a particular coding problem and want some one-on-one help, definitely look into HackHands. They connect newbies to experienced programmers online, for just one dollar a minute. Even better, it's 24/7 – great for night owls. Read my take on HackHands here.
IN-PERSON WORKSHOPS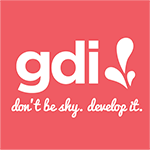 Girl Develop It (GDI): If you're looking for some in-person interaction, set in a more traditional classroom style, I highly recommend looking into GDI. I personally have taken nearly ten workshops with the group on a number of different topics: HTML/CSS, Javascript, Photoshop, SEO and a few others. At the time of writing, they have chapters in 40+ cities across the US. Check here for the one closest to you.
Price: Depends on workshop and location; typically from free to $90
CAREER PREP
Break into Tech: Created by former Apple and LinkedIn employee Jeremy Schifeling, Break into Tech offers resume, cover letter, and interview advice for those looking to break into the tech industry. Want individualized help with your job hunt? Look into a coaching call or application review with Jeremy.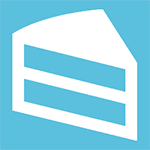 Interview Cake: Interview Cake is a website that allows you to run through technical interview practice questions. You can practice programming-language specific questions, plus see what some of the common interview formats are for major tech companies.
WEBSITE TOOLS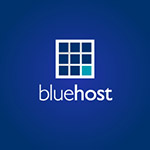 Bluehost: This domain name, as well as others I own, are all hosted on Bluehost. Bluehost is really easy to use with WordPress because it offers a one-click installation. They also have pretty awesome customer service online and over the phone. You can even add multiple domains to your hosting account, which is great. I have about ten domains right now being hosted on my Bluehost account.
Price: From $3.49/month (host your site on Bluehost now)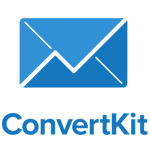 ConvertKit: ConvertKit is an email service provider geared toward bloggers. Unlike other competitors in a similar price range, ConvertKit offers advanced email marketing automation features. (Think tags, segments, triggers, drip emails, and more.) If you're a blogger and would like to automate your email marketing, check out ConvertKit.
Price:From $29/month
Buffer: Schedule your social media posts in advance with Buffer. The service has other awesome tools, like the ability to add multiple users to accounts, suggested posts, ability to add various RSS feeds, etc. Free and paid plans are available.
Price: Free – $399/month